Tempah Kereta Anda
Dalam Talian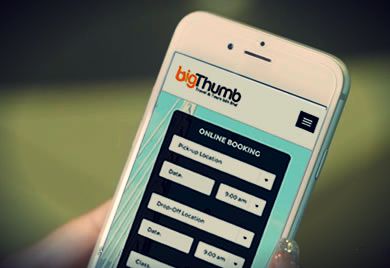 Temui Staf Kami yang Mesra Pelanggan
Terokai Pulau Pinang Tanpa Sebarang Kerisauan
Perkhidmatan Kereta Sewa Utama di Pulau Pinang
Menjelajah di Sekitar Pulau Pinang
Menyewa kereta tidak perlu menjadi sesuatu yang menyakitkan kepala anda. Kami adalah pembekal kereta sewa utama di Pulau Pinang, dengan kadar yang paling sesuai dengan bajet anda. Kini anda tidak perlu risau lagi tentang tambang teksi dan pengangkutan awam lain yang mahal untuk perjalanan anda.
Proses tempahan adalah sangat mudah dengan sistem tempahan dalam talian kami. Dengan hanya beberapa klik, anda sudah boleh menempah model kereta pilihan anda.
6 Sebab untuk Memilih Kami
Mengapa Tempah Secara Terus?
Buat tempahan secara terus dengan pembekal kereta sewa seperti kami untuk menikmati kadar dan perkhidmatan yang terbaik. Kebiasaannya portal kereta sewa rakan kongsi mempunyai perbelanjaan tambahan dan komisen, menjadikan kadar mereka lebih tinggi daripada kami.
Harga Terbaik
Sebagai pembekal kereta sewa, kami boleh menghapuskan semua komisen dan perbelanjaan tambahan untuk memberikan anda kadar sewaan yang terbaik.
Penghantaran Percuma
Pengambilan dan penghantaran kereta sewa secara percuma di Lapangan Terbang Pulau Pinang, Terminal Bas Sungai Nibong, dan Queensbay Mall.
Kereta Baru, Dengan Penjagaan Rapi!
Kebanyakan kereta kami adalah sangat baru lebih kurang 3-4 tahun. Mereka disimpan dengan baik, dibersihkan, dan lulus prosedur pemeriksaan kualiti sebelum diserahkan kepada pelanggan.
Bertahun Pengalaman dalam Berkhidmat
Kami telah menjalankan perniagaan kami sejak tahun 2011. Sekiranya anda memerlukan sebarang bantuan, kami mampu untuk menyediakan perkhidmatan yang berkualiti dengan segera.
Perkhidmatan 5 Bintang
Kami mungkin tidak mempunyai kereta import berjenama seperti Avis atau Hertz. Tetapi, kami mengambil berat tentang pelanggan kami lebih daripada orang lain. Anda boleh bercakap terus dengan kami atau jika anda mempunyai permintaan khas lain.
Jangan Terus Mempercayai Kata-Kata Kami
Periksa pandangan pelanggan terhadap perkhidmatan kami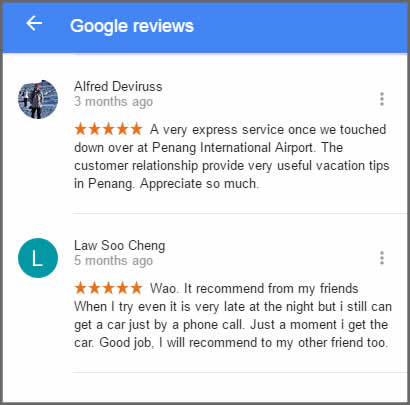 Ingin melihat ulasan lanjut tentang kami?
Get notified from us about the latest special offers and flash sales up to 50% Off!
Kami adalah Ahli Berdaftar MATTA & Pelancongan Malaysia
Big Thumb Travel Sdn Bhd adalah salah sebuah ahli berdaftar MATTA dan Kementerian Pelancongan Malaysia. Kami adalah salah sebuah syarikat sewa kereta yang terkemuka di Pulau Pinang dan Langkawi, Malaysia dan telah memberi perkhidmatan kepada beribu-ribu pelanggan setiap tahun. Kami berusaha untuk menyediakan pengalaman yang paling menyenangkan dan selesa untuk setiap pelawat. Ketahui lebih lanjut mengenai kami di sini.
Contact Us
Big Thumb Rent a Car Ventures
2-2-12B, University Place (Plaza Ivory), Halaman Bukit Gambir,
11700 Gelugor, Penang, Malaysia
+604-655 3649/ +604-656 6896
+604-657 2608
info@bigthumbgroup.company